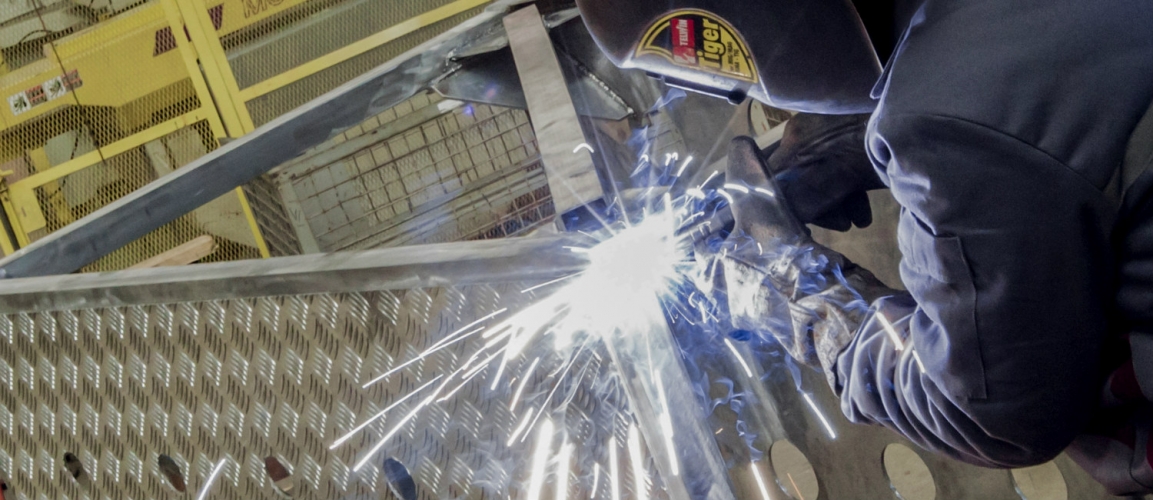 Fabrication & Installation
Superior custom steel fabrication solutions, from concept 
to completion, by drawing on our vast expertise in delivering unique items to suit any client request.
Highlights
We run fully equipped steel fabrication shop with close to 3000 sq. meter total area in Baku, Azerbaijan
Our welders & engineers have enermous experience in the field, and are certified to perform projects of all sizes
Sienmar Engineering team have served big names such as SOCAR, CASPAR (State Shipping), Pasha Construction, Gilan Construction, Halliburton, BP, PSL Energy Services and more
With indoor metal fabrication shop and outdoor assembly facilities and a proven track record built over years of successful delivery, Sienmar Engineering offers clients a winning combination of capacity and expertise. We are equipped with the necessary resources to deliver simultaneous projects and meet tight deadlines, whether in our facility or on-site.
Sienmar Engineering takes pride in being one of the most professionally equipped fabrication shop in Baku, starting off more than 10 years ago, with satisfied customers from all around Baku and Azerbaijan. Since the beginning, piping, custom steel and custom steel fabrication is performed using state-of-the-art equipment. Skilled, trained operators work with fully automatic and semi-automatic machines to ensure consistent, precise work.
Due to the versatility of Sienmar's custom steel fabrication capabilities, our offerings include:

//
Handrails, Guardrails and Stairs
//
Structural Pipe Supports
//
Prefabrication of pipes & steel
//
Pipe Prefabrication & Spooling
//
Catwalks and Hangers

//
Box Trusses
 and Engineered Structures
//
Piperack and Equipment Modules
//
Pedestrian and Small Structural Bridges
//
Fence, Gates, Gangways,
//
Warehouse Shelves & Heavy Shelve Systems
//
Onshore & Offshore Containers & Tool Boxes
Sienmar serves multitude of industries, including:

// Construction
// Offshore
// Chemical
// Petrochemical
// Pharmaceutical
// Pipelines
// Power
// Refining
We are on call 24/7 for business developments and customer service. This is made possible through the our corporate offices and area sales agents in different continents of the world.